Maintain Your Brand with New Car Parts from Woodfield Lexus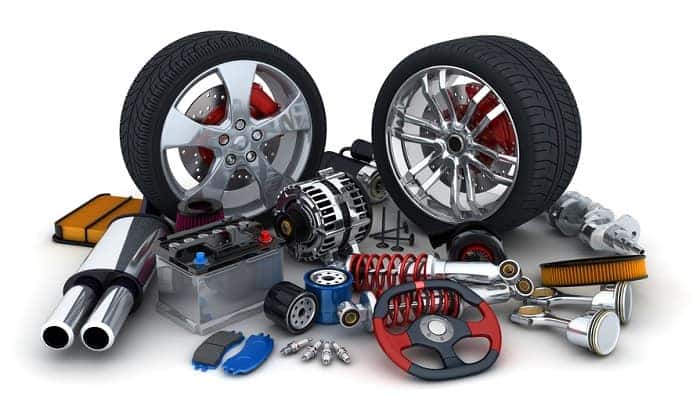 At Woodfield Lexus, we offer an exceptional car shopping experience for every customer that walks into our Lexus dealership near Chicago. Not only do we have amazing pre-owned and new Lexus vehicles in stock, such as the Lexus ES, Lexus RX, and Lexus RC, we provide knowledgeable and friendly service to help you find what you're looking for. We also have a fully-equipped Lexus parts shop with expert technicians who can provide and install high-quality OEM parts for your Lexus sedan, coupe, or SUV. When you visit our Schaumburg, IL Lexus dealership, we take care of you each step of the way, including during the ownership of your car.
Why Get Parts From Our Parts Shop
Not all car parts are built to last for the whole lifetime of the vehicle, but they still will be essential to keep your car running. Some parts may need replacing more than others, but at some point, you will need to replace car parts in order to have your car run the best it can, or at all for that matter. There are plenty of replacement parts out there for your Lexus vehicle, but not all parts will be made with the same quality. You will want factory-certified OEM parts to keep your car running at its best and to last the longest.
When you need parts from our Lexus parts shop at our dealership near Chicago, we make it easy to find just the right OEM parts your car needs. Whether you have a new Lexus from our Lexus dealership or an older Lexus model, we will have no problem getting your car exactly what it needs.
Getting started with finding the parts you need is easy and convenient, simply browse our Lexus parts section online to find what you're looking for, including brake parts, suspension parts, lights, interior fixtures, and much more. We also offer a wide range of exciting accessories such as specialty wheels, spoilers, and performance engine and suspension additions. Check our online Lexus parts specials webpage for new deals continually being posted.
When you come to Woodfield Lexus, you can expect world-class customer service, knowledgeable staff, and a great selection of the latest, most exciting Lexus models. We can address any concerns you may have about the buying process, including financing a Lexus, choosing your trim level, and setting up a test drive. You can also count on our Lexus dealership in Schaumburg to service your car and provide you with OEM parts for your Lexus car. We hope to see you at 350 E Golf Road soon.