Arriving Soon: the 2018 Lexus GX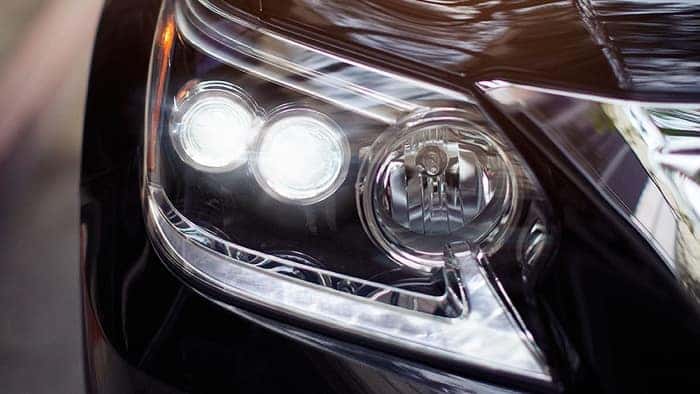 The 2018 model year is off to a slow start at Woodfield Lexus, with our only available 2018 Lexus model right now being the 2018 Lexus LC. However, the 2018 Lexus GX will arrive in Chicagoland Lexus dealerships soon to keep it company. Even though it seems at times like a relic from another time, read on to find out why that isn't necessarily a bad thing.
What most people call SUVs look like SUVs but aren't actually built that way. Crossovers — including some popular Lexus models like the Lexus RX — use unibody construction that's the same as what you'd find on a car like the Lexus LS. In some respects, that's a good thing. After all, crossovers are lighter, handle more like cars, and have better fuel economy.
The Lexus GX works from an older playbook. It uses old-school body-on-frame construction that shares more in common with a pickup truck than a luxury sedan. The ride feels different, but the much tougher build quality comes with one enormous advantage: the Lexus GX is every bit as capable off-road as on it. The classy looks and luxurious interior are cover for a surprisingly powerful vehicle.
Even with few changes from 2017, each of the three trims (base, Premium, Luxury) have plenty to remind you you're in a luxury SUV. But please, don't just take the Lexus GX to the mall or soccer practice. Especially if you're using the full-time four-wheel drive in tandem with optional crawl control and adaptive suspension, it'd be a sin not to put this Lexus SUV through its paces in the rough.
Active safety features and a rear-seat DVD system are among the options we'd suggest speaking to your Schaumburg Lexus dealer about. To do that — or to learn more about the 2018 Lexus models ahead of their arrival — visit Woodfield Lexus at 350 E Golf Road in Schaumburg, IL today.