Comparing the 2019 Lexus RX 450h Vs. the 2019 BMW X5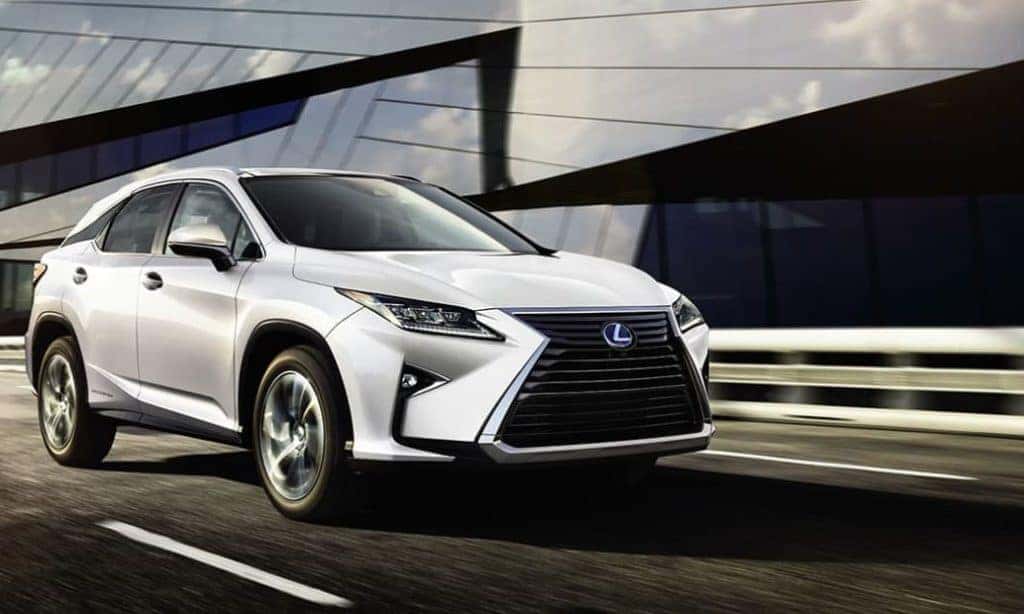 If you're looking to find a new luxury car near Chicago that offers elegant styling, advanced technology, and brilliant performance, make your way over to Woodfield Lexus to test drive a thrilling new Lexus vehicle. One of the many models we are proud to offer is the 2019 Lexus RX 450h, a refined luxury SUV that smartly blends powerful performance with everyday efficiency.
2019 Lexus RX 450h Model Details
The 2019 Lexus RX 450h is a sophisticated and intelligently engineered midsize crossover SUV that delivers excellent control of the road while immersing each passenger in comfort and style. The sleek, sharp styling on the exterior grabs attention with chiseled lines and a bold yet elegant grille.
The 2019 Lexus RX 450h offers a quiet and comfortable ride thanks to a smooth suspension and rigid chassis. All-wheel drive comes standard, helping you to handle each type of surface ahead of you with confidence. The 2019 Lexus RX 450h is powered by a 3.5L V6 engine paired with a self-charging battery motor, making it a mild hybrid. The total power output is 305 horsepower, allowing for speedy performance. This engine setup also helps you save on gas, achieving 30 MPG combined despite the power under the hood and standard all-wheel drive. Driving on the highway also becomes less stressful than ever with the standard adaptive cruise control system, which automatically keeps you at a safe distance from traffic in changing speeds.
BMW X5
The 2019 BMW X5 is another crossover luxury SUV that many consider to be a competitor to the 2019 Lexus RX 450h. However, the 2019 Lexus RX 450h ends up coming out on top in many regards.
While the BMW X5 has similar proportions and performance figures, it does end up guzzling up quite a bit more gas, getting just 22 MPG combined. You'll also have to step your purchase up to a more expensive trim level to get adaptive cruise control as well. To get genuine luxury, potent performance, generous space, and confident capability without compromising on efficiency, the 2019 Lexus RX 450h is the clear choice.Head over to our Lexus dealer in Schaumburg to experience the thrilling driving sensation of the 2019 Lexus RX 450h today!