Meet the Upcoming 2018 Lexus LX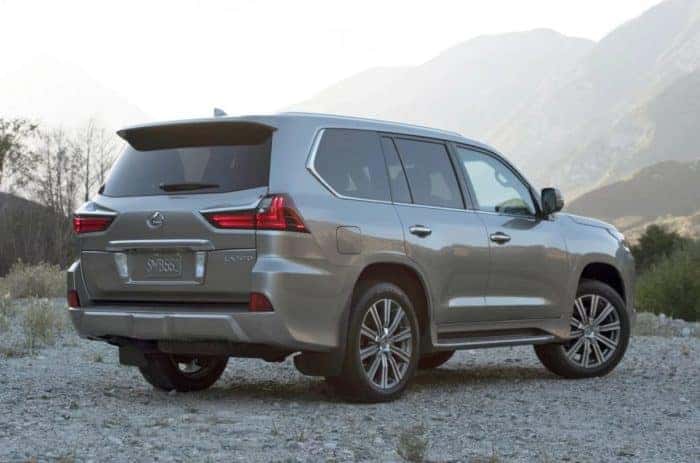 More new Lexus models are on the horizon for the Chicago area customers served by Woodfield Lexus. Our next contender is the 2018 Lexus LX. Redesigned in 2016 and only minimally changed for 2017, the 2018 model continues the pattern. Compared to the all-new Lexus LC 500 and wholesale changes coming to other parts of the lineup, the new Lexus LX is reliably consistent.
Many new luxury SUVs are normally a bit of an odd proposition. They have the right body design, and all the right bits in all the right places, but they seem to fall short on both "sport" and "utility." The 2018 Lexus LX sidesteps that dilemma and lets its owners have it both ways. There's no shortage of luxury (this is a Lexus SUV), but with plenty of power and ground clearance, this is a luxury SUV that isn't afraid to go out and play in the mud.
And make no mistake, it's ready for playtime. The powerful 383 horsepower 5.7-liter V8 engine gives you plenty of power but still manages to be refined. Other features like automatic load-leveling, a 120-volt power outlet in the cargo area, and height-adjustable suspension remind you that this is an SUV that means business.
There are only a handful of changes for 2018. The pre-collision system's camera sensor gets a heater (that'll come in handy for Chicago winters). There are new leather and wood trim options, a new exterior finish, LED reverse lights, and a new automatic power rear lift gate, among other things. However, most of what's here we saw on models from the last two years.
As the new Lexus lineup arrives at 350 E Golf Rd in Schaumburg, IL, we invite you to visit Woodfield Lexus so you can test drive an L/Certified or brand new luxury vehicle. We serve Chicagoland, including Schaumburg and Roselle, IL, and we look forward to serving you!