The Three Different Engine Types You Can Find in a Lexus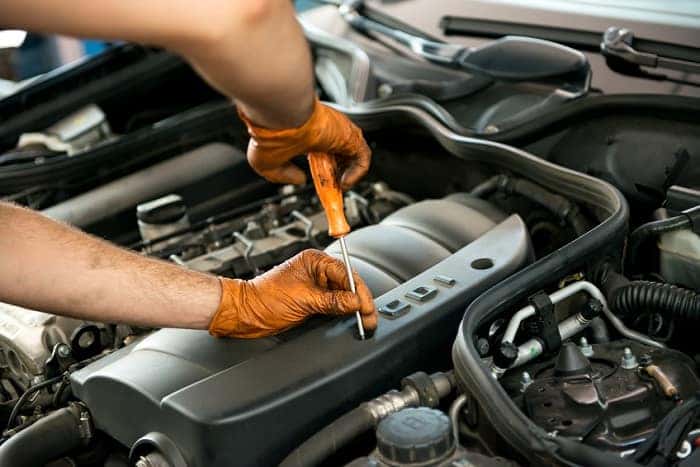 If you're looking for a Lexus dealer that knows the true meaning of luxury, you can look no further than Woodfield Lexus. Every day we are always willing to take things to the next level to provide you the best car buying experience possible. In an effort to achieve that goal, we're excited to share with you the different engines you can find in a Lexus car.
Your engine is arguably the heart of your vehicle. Responsible for providing power to your wheels, your engine can determine everything from the amount of torque your vehicle puts out, to how often you have to pay a visit to the gas station. That said, there are three different engine types that you can find in a Lexus vehicle, a four-cylinder, V6, or V8 engine.
Each engine type is defined by the number of cylinders that are responsible for providing power. In almost all cases, an engine with more cylinders is going to provide greater engine power than an engine with fewer cylinders. At the same time, these additional cylinders require additional fuel and can sink fuel economy.
Contrary to popular belief, no specific engine type is superior, as it all depends on your driving preferences. For instance, if you're a commuter and are conscious of your carbon footprint, something like the 2019 Lexus ES which is equipped with a four-cylinder engine, earns 43 mpg in the city and 45 mpg on the highway. Alternatively, if you're looking for a vehicle with more oomph beneath the hood, the 2019 Lexus LX with a 383 horsepower 5.7-liter V8 engine might be a great choice.
If you're unsure of which engine type fits you, don't worry — our team at Woodfield Lexus has you covered. We'll show each of our pre-owned and new Lexus vehicles, and help you find the luxury vehicle that matches you perfectly.